Interim Management (IM) is the temporary provision of management resources and skills.
IM can be seen as the short-term assignment of a proven experienced manager to replace or start a specific function on a temporary base in the organisation.
In this situation, a permanent role may be unnecessary or impossible to find on short notice.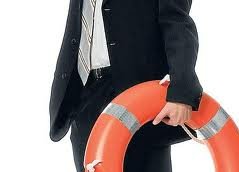 Specific related to Strategic Purchasing, Procurement and Supply Operations, SLIM – Senior and Lean Interim Management is able to offer these skills and people on short notice and on a temporary base.
For this function, a daily fee will be asked in line with the market, containing all costs as salary, wages, overheads, insurances and all remaining legal fulfilments.
Let us know your requirements and objectives, and we might offer you the right person with the suitable skills for this temporary function.
SLIM - Senior and Lean Interim Management | 高級和精益管理暫行辦法 - 香港
Contact: Roland D'Aubioul - in Belgium - Europe